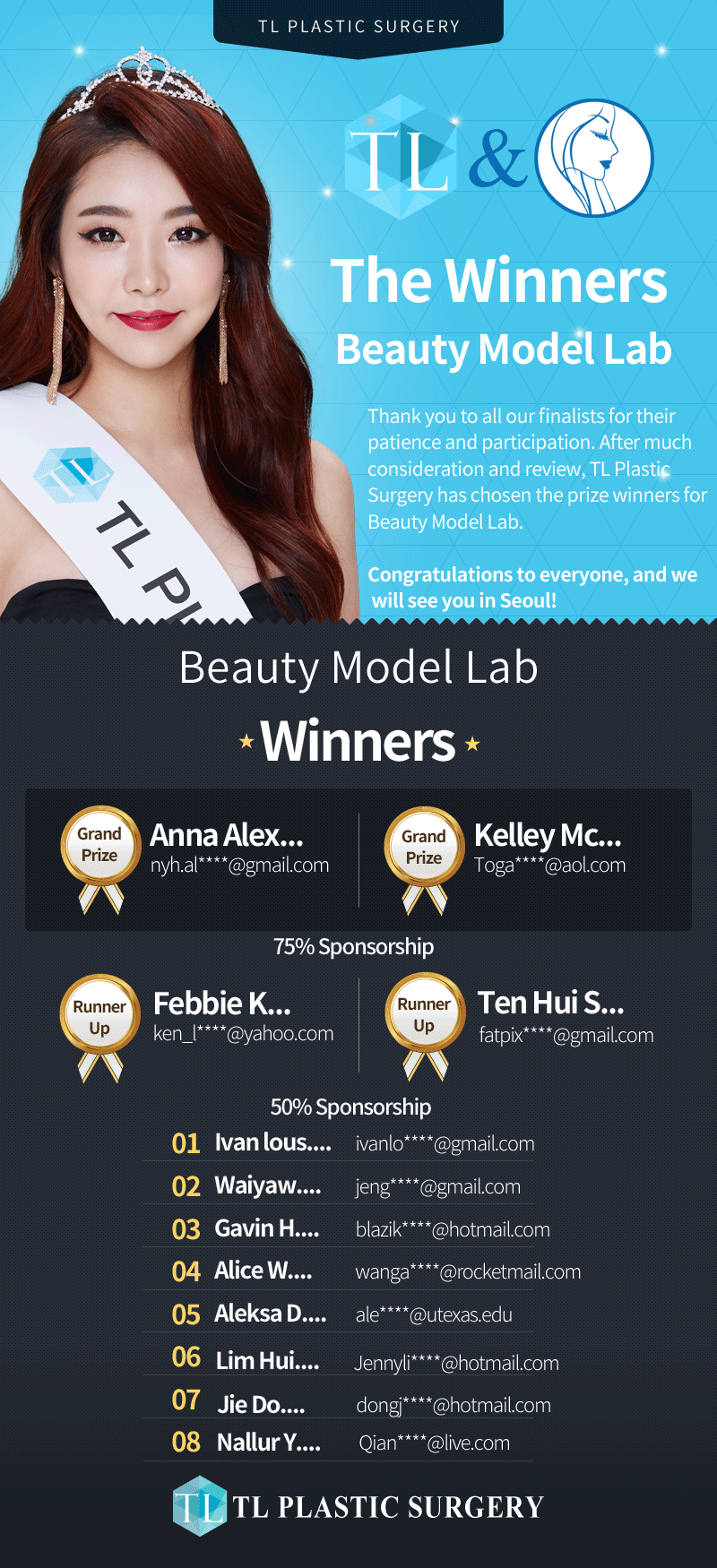 Once again, thank you to everyone who applied for TL Plastic Surgery's and My Seoul Secret's first ever Beauty Model Lab contest.
We received numerous applications from all over the world, and TL doctors and team carefully went through each application, and took their time deliberating over the selection. Not only did they select 10 finalists, but in the spirit of giving and making beauty dreams come, have decided to include 2 more finalists, and expand the prize offering for two finalists to receive a generous 75% off voucher.
Next Steps (Coordinate Treatment Dates with TL ).
We have sent an email to our winners letting them know about the prize they have received, and details for redeeming it.
Update Sep 12, 2015 – Finalists expanded from 10 to 12, and new prize category added!
12 (updated!) finalists will be selected (males & females)
2 Grand Prize Winners will be chosen for a sponsored makeover (facial and or body cosmetic surgery free of charge)

2 Runners up (updated!)

will receive certificates for an incredible 75% off procedures & treatments
8 Remaining finalists will receive certificates for an incredible 50% off procedures & treatments
Thank you to everyone who applied, and please do not feel discouraged if you were not selected. This is the first season of Beauty Model Lab, and we'll have more seasons to come, and we can keep your application on file for consideration again.