Overview
POP Plastic Surgery clinic is located at the center of Apgujeong, one of the luxurious locations and fashion center in South Korea. We are staffed and equipped for a comfortable and enjoyable experience for all our patients. Dedicated to help patients achieve their beauty ideals and committed to the highest standards of care for effective treatment results.
Dr. Kim deals with cosmetic and aesthetic concerns around the eyes, nose, face and body. These procedures are incredibly delicate and complex, and it takes a well-educated and practiced hand to approach them. Whether it is your primary cosmetic surgery or correcting a prior procedure, Dr. Kim has it all to deliver beauty and balance to his patients.
At POP Plastic Surgery Hospital, we are devoted to enhance your natural beauty rather than applying a generic template or follow a trending beauty fad.
Video
https://www.youtube.com/watch?v=5NJRblTijZk
Dr Dong Geol Kim – Board Certified Plastic Surgeon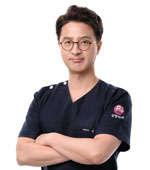 • Full Member of the Korean Society of Plastic and Reconstructive Surgeons
• Full Member of the Korean Society of Aesthetic Plastic Surgery(KSAPS)
• Full Member of National Association of Korean Society of Private Plastic Surgery Hospital
• Full Member of Korean Cleft Palate-Craniofacial Association(KSAPS)
• Full Member of International Society of Plastic and Reconstructive Surgeons – Completed PhD in Plastic Surgery
• 2008, Appointed Director of Seoul National University College of Medicine in Clinical Research Curriculum
• Former Chief Manager at Samsung Medical Center
• Former Head Dermatologist & Plastic Surgeon at Oracle Plastic Surgery Hospital
• Former Chief Plastic Surgeon at Oracle Plastic Surgery, Apgujeong branch
• Chief Plastic Surgeon at POP Plastic Surgery Hospital
Eyelid Surgery
Plastic surgery operation for correcting eyelid shape, defects, deformities, and disfigurations of the eyelids; and for aesthetically modifying the eye region of the face
Rhinoplasty
Rhinoplasty, commonly known as a nose job, is a plastic surgery procedure for correcting and reconstructing the nose. There are two types of plastic surgery used – reconstructive surgery that restores the form and functions of the nose and cosmetic surgery that improves the appearance of the nose.
Breast augmentation
Also known as a "boob job" are plastic surgery terms for the breast-implant and the fat-graft  approaches used to increase the size, change the shape, and alter the texture of the breasts of a woman.
Anti-aging Treatments
Face and neck lifting, brow lifting, SMAS lift and upper and lower blepharoplasty are among the surgical anti-aging treatments offered at our clinic. 
Nonsurgical Treatments (Botox & Filler injections etc)
Botox, fillers and fat graft injections can be used to add shape, contour and volume to the face as well as alleviate fine lines and wrinkles. 
Visited 1471 times, 2 Visits today